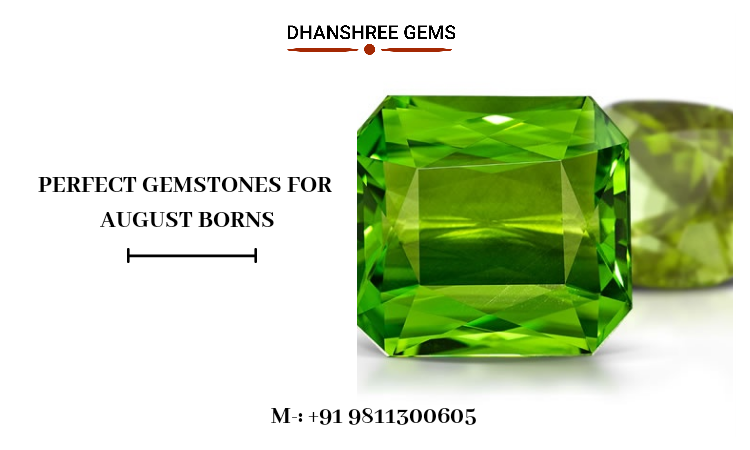 Today, we will be telling you the three most precious gemstones for August born. The upcoming month August is special for those who are born in this month. 
The natives of August month have three options of different gemstones after June & December born. 
Well consider yourself luckier than other months as you have three magical & powerful gemstones to wear. 
The three beautiful gemstones are Peridot Gemstone, Sardoynx Gemstone and Spinel Gemstone. 
Although, Peridot Gemstone is considered as a primary stone of August born then Sardoynx  & Spinel stone. 
You will be amused after knowing the positive effects of Peridot stone, Sardoynx stone and Spinel stone. 
If you want to get the amazing benefits through these respective gemstones then consult an astrologer. Your birth month is perfect to wear such an incredible stone as a ring or pendant. 
However, you are advised that do not buy in hurry because gemstone should be worn with 100% originality. You can buy natural & govt. lab certified gemstone online.
Buy Peridot gemstone, Sardonyx gemstone and Spinel gemstone in Delhi, Noida & Gurgaon. These gemstones are available online in U.S.A, UK, Canada & Australia. 
Astrological Benefits of Peridot Gemstone:
It is believed that Peridot gemstone has a calming impact on its wearer which helps in bringing the happiness to their lives.

Peridot
Read more »