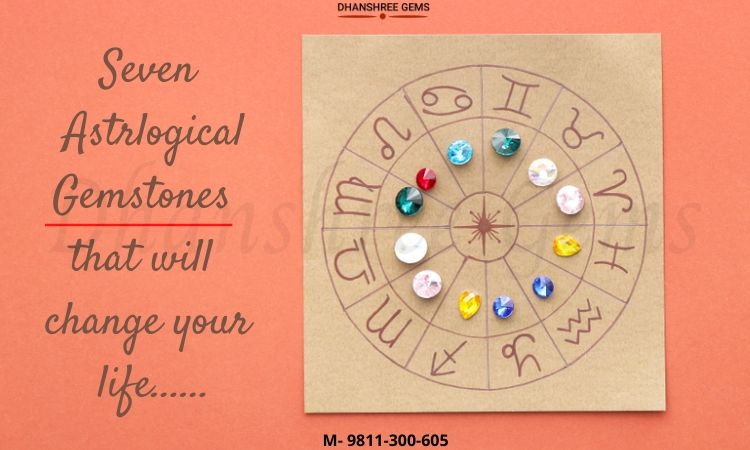 During some time, we face difficulties and obstacles in our path. A lot of efforts & hard work gives us zero results. As per the Vedic astrology, it happens due to our weak horoscope which results in negativity and failure to our work. Yet, each person has a different zodiac sign which is ruled by a specific planet. However, these problems can be solved by these 7 gemstones as they start protecting our weak planet. Though, you need to visit or consult a credible astrologer who is liable for their words. The astrologer will tell you a suitable gemstone according to your horoscope. These below given 7 gemstones will resolve you all problems.
1. Yellow Sapphire:
Ruling Planet-Guru or Jupiter
Zodiac Sign-Pisces & Sagittarius
Yellow Sapphire is also known as Pukhraj Ratna or Pukhraj Rashi Ratna. According to the astrology, this gemstone can be worn by a native of Pisces and Sagittarius. Yellow Sapphire is the most auspicious and rare gemstone which brings fortune to us. Jupiter is the largest planet in our solar system. Also, it is a symbol of wisdom, health, money, marriage, luck and children. If someone is suffering through financial issues, poor health, failure in career, unhappy marriage then Yellow Sapphire will reduce the impact of negativity.
2. Blue Sapphire:
Zodiac Sign-Aquarius & Capricorn
Ruling Planet- Saturn or Shani
Blue Sapphire is called as Neelam in Hindi which brings the fastest results. When the Saturn sits at the malefic position the person starts facing difficulties in his/her life. Saturn is the symbol of Karma and it can make as well as break the individual's fate. Wearing Blue Sapphire at the right time by the right person can bring the wealth, name and good luck which can lead him/her to the success. Importantly, never give your gemstone to any other person. Secondly, never wear a crack gemstone which makes Shani more aggressive and one can
Read more »