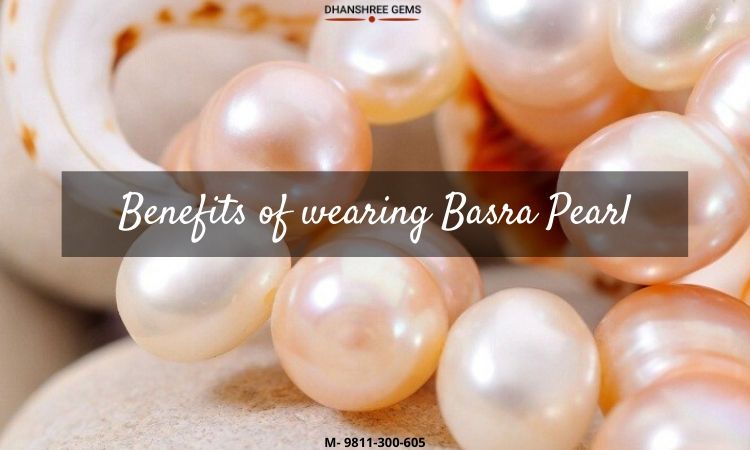 Basra Pearl is originated from the Basra region of the Persian Gulf and is considered as a highly precious variety of natural gemstones. The marine biological system of this area got exhausted in the mid-nineteenth century which made a stop in the normal pearl creation in the Basra district. Basra ka Moti has gained enough popularity due to its smooth surface and color which further expanded with its rarity. A Basra pearl Gemstone is made out of calcium carbonate, which is released by a shellfish after it encounters an irritation.
Regular Pearl Gemstones, however inconsistently found, are seen as the most perfect of pearls. Basra pearls Gemstones are especially found in the Indian Ocean and are generally called Basra pearls. Finding a Basra Pearl Gemstone was very remarkable and incredibly inconvenient. The Basra Pearl Gemstone is noted for its light dispersing effects and its virtue. It's connected to the Zodiac sign Cancer. Wearing a pearl makes one regard his unique character and calms down one's emotions.
Properties of Basra Pearl :
Its chemical formula is CaCO3. The colors of barsa pearl are white, pink, yellow, cream, silver, and brown. It is fine in luster and it is has a bright transparent appearance. The Mohs scale of Basra Pearl is 3.0.
Difference of Basra Pearl From Normal Pearl Stone:
Basra pearl stone is effectively distinguished from different pearls through its size, shape, and color. Typical pearl stones are round in shape, however, it is in an unpredictable shape with a yellowish tint.
Its Uses in Jewelry:
These days Basra Pearl is well known in the style world. It's inserted in Rings, Bracelets, Heavy Necklace, Pendants, and Anklets, and so on. Everybody wants to wear Basra pearl.
Read more »